Last month I did a couples photo shoot with my boyfriend Michael. It was shot by Danya Migdali, who is an absolutely amazing photographer. See more of Danya Jean Photography here.
We shot in two locations, one park in Thousand Oaks and a beach in Ventura. I love getting dressed up, so I rented a gorgeous tea length, mermaid style, embroidered dress by Nicole Miller for the park location.  The White Floral  Lace Ruffle  dress is an absolute show stopper and one of my favorite rentals ever. The photos from this location ended up looking like engagement photography, but I loved the photos so much. I could have gone more casual with the outfits, but that's not really who I am.
For the Ventura beach location I am wearing The Hacienda Maxi Dress in Lila Crisp by Show Me Your Mumu. This boho dress is absolutely stunning and great for shots with movement. The color is vibrant an the material is high quality. I was able to find this dress discounted on eBay!
I had a custom makeover done at Sephora . The fee is $50 dollars which goes towards any products that you want to purchase in the store, even if it wasn't a product that was used in the service. I generally spend at least $50 when I go in to Sephora, so having the makeover essentially done for free is perfect. You must book the service in advance!
For an Engagement shoot, I would wear one of theses: 
White Lace Luxe Dress by Alexis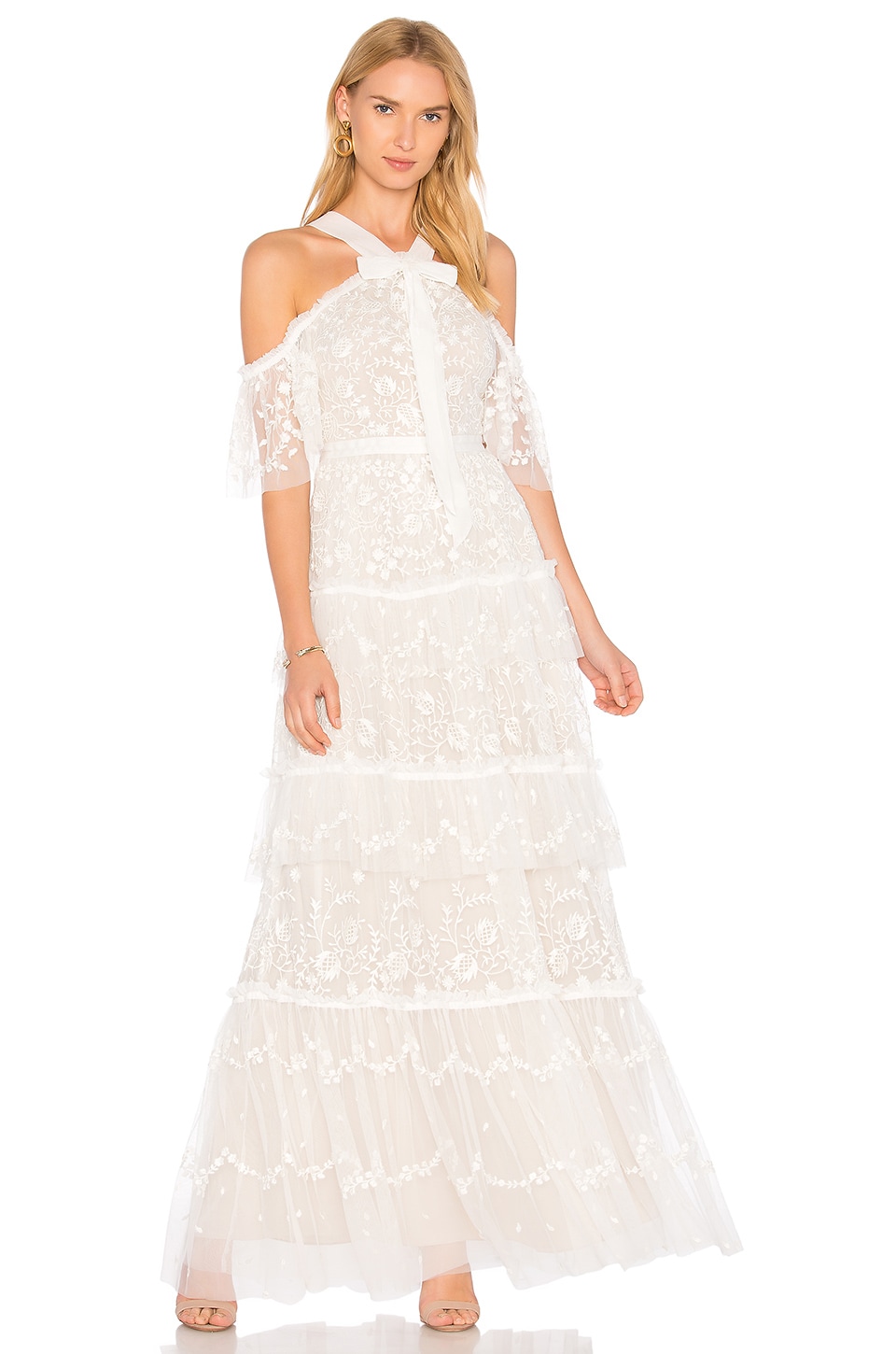 Xoxo,
Leah